Mobile phone cartoon GIF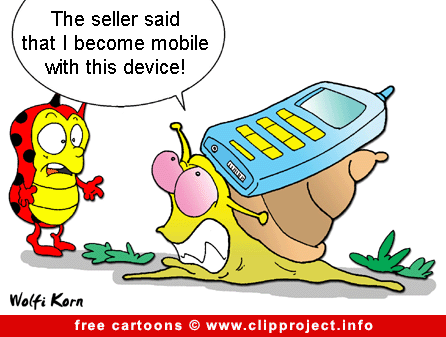 Image information
Description
Mobile phone cartoon GIF
Keywords: Funny zoo cartoons for free, free animals cartoon images, mobile phone picture for free, free snail caricature, download free snail cartoon, animals cartoon pictures download and print for free, funny animals cartoons for websites, blogs, social networks.
Jokes about Animals
A snail goes into a bar and orders a beer.
The barman says 'Sorry we don't serve snails' and throws him out.
A couple of weeks later the snail goes into the bar again and says... 'What did you do that for!'
###
PLACE FOR YOUR ANIMALS JOKES!
If you have funny appropriate jokes, please send there to us via field "Comments" below. After check by admin, your jokes will/can be published on this page.
Share this image in Forums (BBcode)
Include image :
Link image :
Total images in all categories: 238
Total number of hits on all images: 1,435,055

---