Road Police Cartoon for free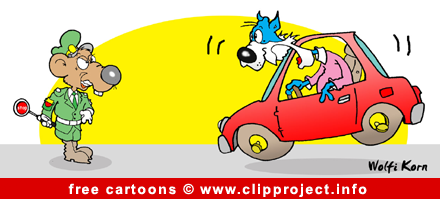 Previous
Image 14 of 15
Image information
Description
Road Police Cartoon for free
Keywords: Cars cartoons for free, free cartoon images autos, cars pictures for free, free cars caricature, download free cars cartoon, automotive cartoons, comic strip for free, cars jokes, auto cartoon, automotive cartoons, cars the cartoon, car cartoon pics, car joke, funny pictures of cars
Jokes about cars
Peter Ludwig, a caver from Austria who is appalled by American driving habits, offers the following advice: The probability of being involved in a traffic accident is directly proportional to time spent on the road. Driving fast decreases one's exposure. One third of traffic accidents are caused by drunk drivers; two thirds are caused by non-drunk drivers. Therefore, the safest way to drive is drunk and VERY fast.
###
PLACE FOR YOUR JOKES!
If you have funny appropriate jokes, please send there to us via field "Comments" below. After check by admin, your jokes will/can be published on this page.
Share this image in Forums (BBcode)
Include image :
Link image :
Total images in all categories: 238
Total number of hits on all images: 1,435,046

---