Christmas cartoon image for free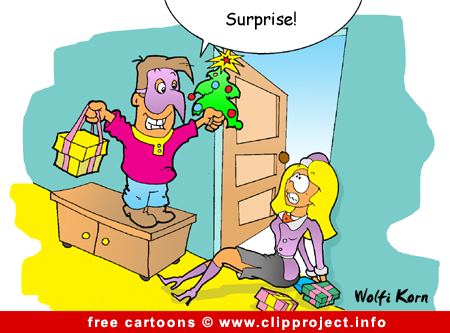 Image information
Description
Christmas cartoon image for free
Keywords: Christmas jokes, husband and wife picture for free, free husband and wife caricature, download free husband and wife cartoon, free Christmas cartoons download, free Christmas cartoon, free pics with Santa, Christmas funny pics, funny xmas pics, funny xmas cartoons, xmas jokes for free
Christmas and New Year Jokes
Father Christmas: What's your favorite Christmas story?
Elf: The one where the three creatures are scared of the Big Bad Wolf and they grow on trees!
Father Christmas: You mean 'The Three Little Figs'.
###
PLACE FOR YOUR CHRISTMAS JOKES!
If you have funny appropriate jokes, please send there to us via field "Comments" below. After check by admin, your jokes will/can be published on this page.
Share this image in Forums (BBcode)
Include image :
Link image :
Total images in all categories: 238
Total number of hits on all images: 1,311,238

---