Football cartoon for free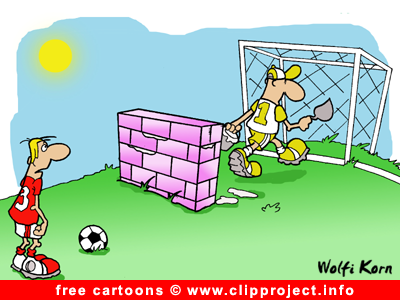 Image information
Description
Football cartoon for free
Keywords: Funny Football Cartoons for free, funny cartoon footballers, free footballers cartoon, free footballers picture, free Cartoon images Soccer, Gratis Sport Cartoons, Funny soccer images download and print for free, football cartoon, free football cartoons, funny soccer cartoon, football clip art free
Jokes about Football
A football coach was asked his secret of evaluating his new recruits. "Well," he said, "I take 'em out in the woods and make 'em run. The ones that run round the trees, I make into running backs. The ones that run straight into the trees, I turn into linemen."
###
PLACE FOR YOUR FOOTBALL JOKES!
If you have funny appropriate jokes, please send there to us via field "Comments" below. After check by admin, your jokes will/can be published on this page.
Share this image in Forums (BBcode)
Include image :
Link image :
Total images in all categories: 238
Total number of hits on all images: 1,421,975

---