Free Cartoon Pregnancy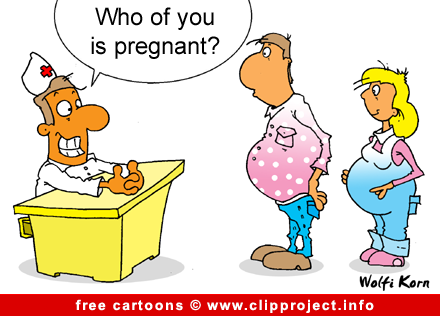 Image information
Description
Free Cartoon Pregnancy
Keywords: Medicine jokes, free medicine cartoons, pregnancy picture for free, free pregnancy caricature, download free pregnancy cartoon, medical joke, funny medical jokes, funny medical cartoons, free medical cartoon
Medical Jokes
A little boy went up to a pregnant woman and asked: "Why is your tummy so fat?" "There's a baby growing in there," she cheerfully told him. The little one digested that information for a few seconds then asked: "So what's growing in your backside?"
###
PLACE FOR YOUR MEDICAL JOKES!
If you have funny appropriate jokes, please send there to us via field "Comments" below. After check by admin, your joke/s will/can be published on this page.
Share this image in Forums (BBcode)
Include image :
Link image :
Total images in all categories: 238
Total number of hits on all images: 1,435,041

---