Eco-friendly car cartoon for free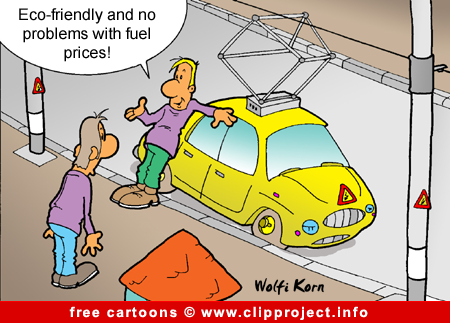 Image information
Description
Eco-friendly car cartoon for free
Keywords: Cars cartoons for free, free cartoon images autos, cars pictures for free, free cars caricature, download free cars cartoon, automotive cartoons, comic strip for free, cars jokes, auto cartoon, automotive cartoons, cars the cartoon, car cartoon pics, car joke, funny pictures of cars
Jokes about cars
A father was driving his son to school when he inadvertently
made an illegal turn at some traffic lights. Realising his mistake, he said: "Oops, I just made an illegal turn."
"It's OK, Dad," said his son. "The police car behind us did the same thing."
###
PLACE FOR YOUR JOKES!
If you have funny appropriate jokes, please send there to us via field "Comments" below. After check by admin, your jokes will/can be published on this page.
Share this image in Forums (BBcode)
Include image :
Link image :
Total images in all categories: 238
Total number of hits on all images: 1,311,183

---